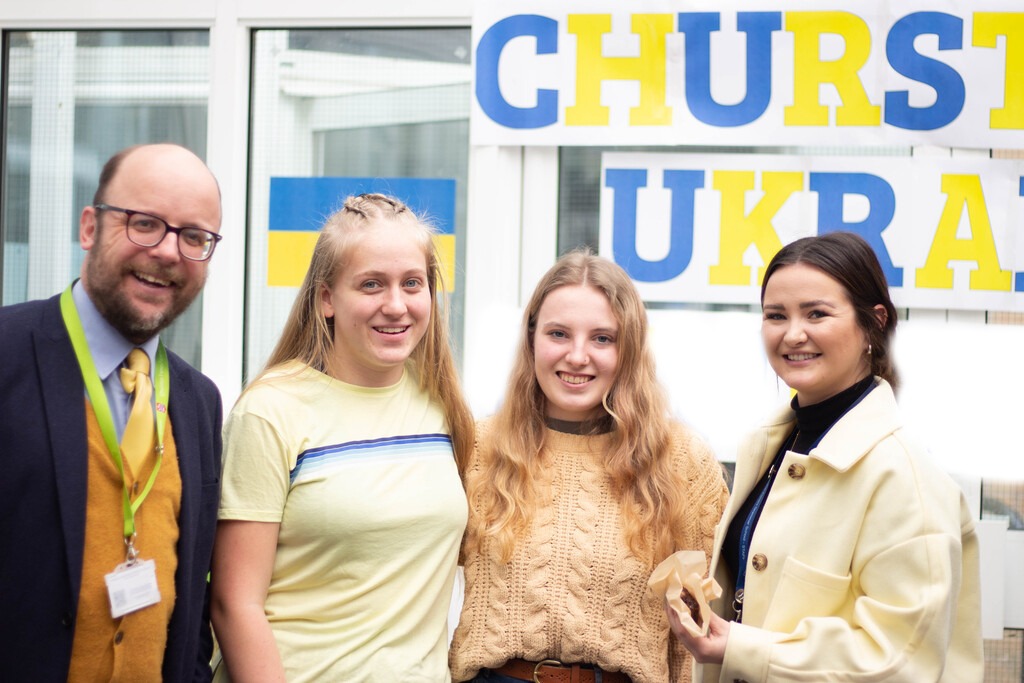 Staff and students at Churston Ferrers Grammar School have been raising funds to support humanitarian relief in Ukraine.
Wednesday 9th May was 'Wear it Blue and Yellow' day at Churston, with students donating whilst visually showing their support for the people of Ukraine by dressing in the colours of the Ukrainian flag. There was also a cake sale at lunch to raise further funds.
In addition a parent of two Churston Students is driving donations to a collection centre in France to be taken to the Ukraine; and members of the school community are bringing in items that will be of most use including toys, sanitary products, nappies, sleeping bags etc.
Head of Sixth Form Adam Killeya said, "The idea for these efforts came directly from the students; they care about the world around them and wanted to show their support for the people of Ukraine whilst also doing something practical to raise money. This is a credit to them and reflects our values of Active Citizenship and Social Justice – that our students get involved and support those in need."
Student Vice President (Enrichment and Charity) Abigail said, "In December we supported a UK charity helping poorer families at Christmas and it's important for us to help people facing crisis abroad too. It was great how many people wore blue and yellow and helped by bringing or buying cake!"
The final total raised is still being calculated, but will be well into the thousands of pounds.