PTA Committee 2021/2022
Registered Charity No. 270428
As voted at AGM 24th November 2021

· Claire Willox – Secretary
· Oliver Del Mar – Treasurer
· Kieran Earley – President
· Serena Balsdon – Vice Chair
Contact Email: pta@cfgslive.com
Welcome
We are fortunate at CFGS to have a PTA that is and has been an integral part of the school community for decades. In our time, we have raised many thousands of pounds, which have been spent on equipment and resources to enhance our children's education experience.
We are about much more than simply fundraising though. We provide closer links between home and school and it is an excellent way to bring staff, parents and friends together socially in support of the school, working towards a common goal. It is fun too!
All parents/carers and members of the school community are encouraged to get involved, even if they only have a small amount of time available. Indeed, all families are automatically members of the CFGS PTA when their child joins our school.
Our PTA is extremely conscious of the ethos and diversity of our school, and we try very hard when organising and planning events to respect this.
---
How we work
The Committee meet on a regular basis, usually once a term, with smaller working groups meeting as necessary when we are planning larger events. All members are welcome to attend committee meetings. We also have our AGM in October where members can come along and hear in more detail about the work of the PTA: the events we have run, the funds we have raised and how the money has been spent. It is also the occasion when we elect officers. [read more]
Our PTA is a member of PTA-UK. We pay an annual membership fee which gives us lots of member benefits including comprehensive insurance cover for all our activities/events.
As a registered charity we abide by Charity Commission rules and regulations. We communicate information on forthcoming events and dates plus requests for assistance, when we are planning large events, to all families via ParentPay email. We can also post on the school's official Website and Facebook pages.
We try to nurture strong links with the local community and are well supported by local business, from time to time, for which we are very grateful. Many parents and businesses are very generous providing donations for raffle prizes for example. We are also extremely grateful to the local businesses who have participated in charity matched giving schemes; this can make a huge difference to our fundraising efforts. [/read]
---
Photos
---
Raising and Spending
The vast majority of our funds are raised through the events that we run, which include:
New Year 7 Hog Roast
Lower School Discos
Sports Day
Quiz & Bingo Nights
Second Uniform Resale
At our Committee meetings, we agree how to spend the money; usually, the Senior Leadership Team will provide a 'wish list' of items that the school would like the PTA to consider funding.
PTA funds are spent on the 'extras' that are not provided by the school's budget, thus making our children's pastoral or learning experiences so much more fulfilling and exciting.
We always endeavour to spend our funds in ways that will benefit all our children across all areas of the school and curriculum.
The money we raise is usually spent fairly quickly. That way, you can be sure that in supporting our school, your children will feel the benefit, along with everybody else's. Of course, there are times when we are fundraising for a large project; very recently we have supported the purchase of a new school minibus over a number of years. However, whilst saving for these, we still manage to find funds for smaller items thanks to the generous and continued support of our parents.
RECENT DONATIONS to school include:
Minibus 2016-18 £ 9,200
Sports team kits 2017 £ 700
Peru trip tents 2017 £ 360
DofE Rucksacks 2018 £ 250
ePraise 2018 £ 1,500
Bookbuzz (annual) £ 450
Portable PA/speaker 2019 £ 1,625
6th form wellbeing 2019 £ 1,711
Gym refit 2021 £10,000
---
Get Involved
There are lots of ways you can help and support your child through the PTA.
Offering to help before events or at other times during the year is so valuable. It doesn't matter if you can't help on a regular basis, or even if you can not come into school. There are always jobs that can be done from home if you have half an hour to spare hour or so. We really could not achieve what we do without the help we receive behind the scenes.
You can also help by letting us know if you have any contacts or skills we could use, everything is potentially valuable to us. We would very much like to hear from you so please take a minute to complete our parental questionnaire (link). You can contact us via our dedicated email address: pta@cfgslive.com

You could even support Churston Ferrers Grammar School PTA when you shop online by using easyfundraising.
Every time you shop (with over 3,600 retailers to choose from, including Amazon, Argos, John Lewis, ASOS, Booking.com, eBay, Boden, and M&S) you'll raise a free donation for Churston Ferrers Grammar School PTA every time, it's that easy!
To find out more, to register, please go to: https://www.easyfundraising.org.uk/causes/churstongrammarschpta/
---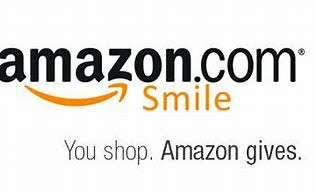 AmazonSmile: By clicking on the link above you can join AmazonSmile and select Churston Ferrers Grammar School PTA as your chosen charity.
It works in exactly the same way as Amazon and for every purchase you make we will receive a free donation.
If you already shop with Amazon you need to remember to use the smile.amazon website for all future purchases in order to qualify for the donation.
If you are already registered with AmazonSmile you can change your existing charity to CFGSPTA.
If you use the Amazon APP you can update your account to a "smile" account by" switching on" donations under "settings" – you only need to do this once – the app remains the same in every other way (you will need to register us as your charity first via the website).
Company-Matched Funding
Company matched giving is very simple. Companies or businesses pledge to donate to a charity such as ourselves an amount of money relating to the amount that an employee(s) donates or fundraises for us. This can be of enormous benefit to us and there are several benefits to both ourselves and the company involved:
employees' morale is boosted by having their efforts supported by their employer
the company benefits from having charitable donations written off against taxable profits
the company can endeavour to get publicity for their giving
our PTA benefits from receiving perhaps double what we have raised at an event
If you think that your employer has a matched giving scheme already in operation, or if you would like some more information about charity matched giving or setting up a scheme in your workplace, please talk to one of the PTA officers, or ask in the school office.
---
Making a Difference
Bob Owers, Former – Headteacher: "The PTA has made a fantastic contribution to the school over the past decade. They have raised tens of thousands of pounds and this has funded numerous resources across the school, ranging from a new mini bus to ICT equipment and Duke of Edinburgh tents. The PTA have supported hundreds of school events and are an integral part of the wider Churston family. We are very lucky to have such active and supportive parents."
Martin Skelly, PE Teacher: "The PTA co-funded, along with fundraising from the students themselves, our new Year 9-11 Rugby kit, including shirt, short and socks as well as our new Year 9-11 Netball kit. The kits were designed collaboratively with the students"
Matthew, Year 11 "The kit makes us look really smart on the pitch and encourages us to want to represent the school."
---
Parent Questionnaire
Click on the link to complete the Parent Questionnaire
---