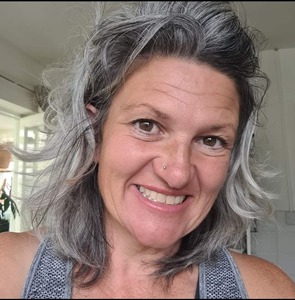 My name is Annie and I lead the PTA here at Churston Ferrers Grammar School. I'm passionate about community and love meeting new people so signing up to lead the PTA as Chair was inevitable!
We are really lucky to have a great vibe of parents and teachers alike here, that altogether want to make a difference and i'm proud to be part of that.
During the day I work full time as a gardner and my main hobbies include anything being outdoors and in nature. Sea swimming, cycling, running and hiking across the moors is where you're likely to find me!
We are all about bringing our community together, creating fun memories for youngsters and adults alike whilst raising a few pennies along the way.
Being part of the PTA is a great way to meet so many new friends. I've got so much to share with you and I cannot wait to meet you!
Annie x
James Simpson- President
Annie Elliott- Chair
Charlotte Lentern – Secretary
Oliver Del Mar- Tresurer
Registered Charity
No. 270428
We love to raise funds for extras within school and we do that by a variety of ways. We have our own Churston Coffee Pot that serves refreshments at events, plays and musicals. 
Our extremely popular PRELOVED UNIFORM SHOP and NEW to this year our TASTY TREATS TENT for events outside such as PTA Fun Nights & Sports Day.
First and foremost EVERYONE is part of our PTA! You could always-purchase refreshments, donate uniforms, invest your time in volunteering and have fun too!
Do you shop online? If yes, you could even help fundraise for free by simply signing up to Amazon Smile and Easy Fundraising. Everytime you shop CFGSPTA will receive a donation! * NEW * to this year – Bags 2 School. We will send out twice yearly a charity bag for you to pop in any items of clothing no longer required. Passionate about sustainablity , these bags will be collected by Bags 2 School, weighed & we will be paid the market value.
Hi! My name is Claire, I'm the secretary of the PTA. I'm a mum of two boys one is 8 the other nearly 13 (eeekk) and year 8 at Churston. I'm a hairdresser and also enjoy oil painting, listening to music and long walks. I'm a real people person and love to help if I can. Look forward to seeing you all soon.
Hi, I'm Oliver and I'm the PTA Treasurer. I'm a quantity surveyor by day and a wannabe sportsman when not working. I play, to a very low level, football, tennis cricket and running. I've got 2 kids at CFGS, a boy who started in 2019 and a girl who started in 2021. My job at the PTA is to keep an eye on the cash so others know how much there is to spend.
Hi, my name is Laura. I have two children, one in year 7 at Churston and the other in year 4. We are quite an active and very busy family doing everything for rugby, cricket, horse riding, paddle boarding, skiing. You name it and we're probably involved in it somewhere. I wanted to give something back to the school so you'll normally find me organising all things 'Preloved uniform'.