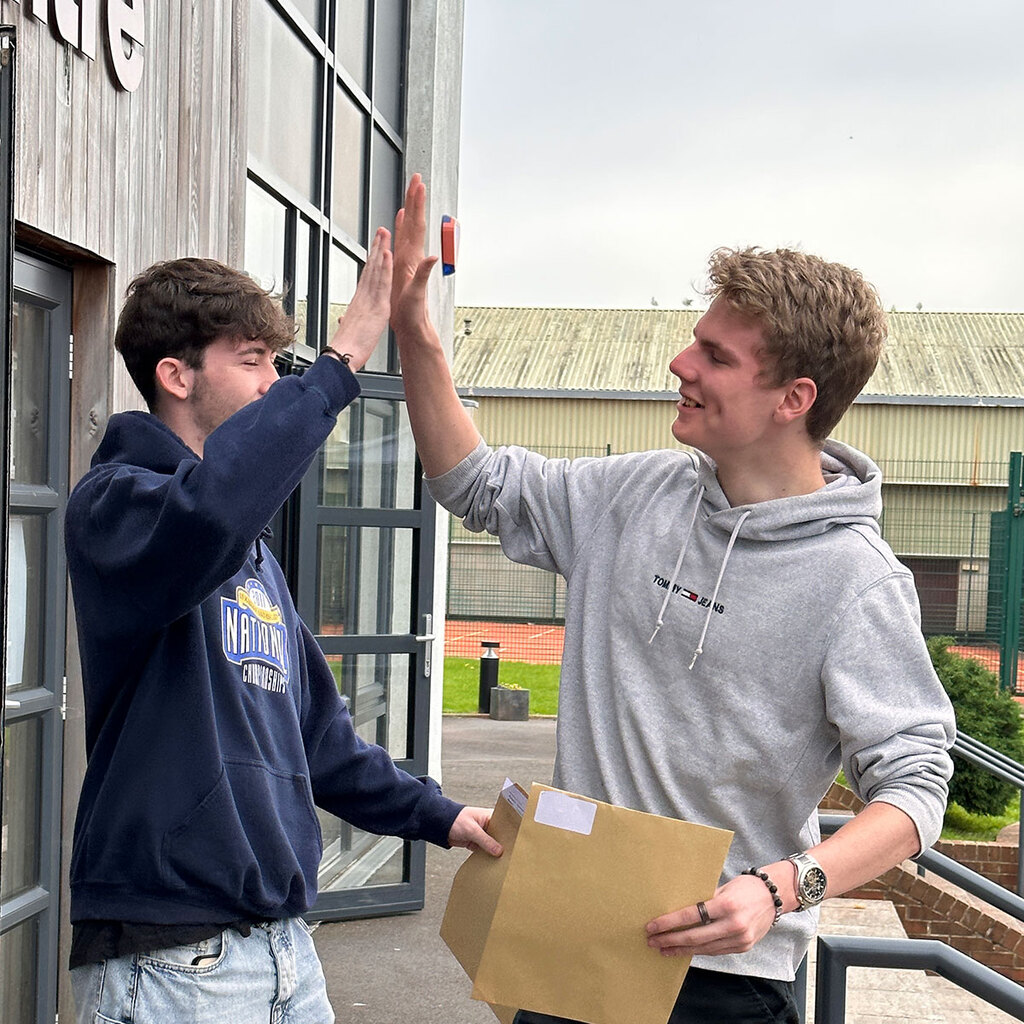 Sixth Form students at Churston Ferrers Grammar School have enjoyed great success in their A Levels. Having taken their GCSEs under unusual circumstances during the COVID pandemic, students overcome the challenges of A Level to achieve a strong set of results.
Amongst those celebrating the results of their hard work, two students. James Price and Ruby Garrett achieved four A stars. Several other students – Holly Booker, Lottie Burrows, Joel Clifton, Callum Hodge, Ruby Schwinge and Heather Wells – achieved 3 A*s, whilst another six students achieved 2 A*s and an A.
The school is also continuing its tradition of sending students to both Oxford and Cambridge, with Heather studying Veterinary Medicine at the University of Cambridge, whilst Lily Reshad is off to study English Language and Literature at the University of Oxford. Several other students have secured excellent apprenticeships.
In total 37% of the grades achieved by Churston students were As or A*s, and nearly two-thirds were A*-B.
Head of Sixth Form, Adam Killeya said, "We are immensely proud of every single one of our young people and what they have achieved. A Levels are challenging at any time and to have come through such a challenging period, especially around their GCSES, and to have achieved this level of success, is testament to both the hard work put in by students and the support given by staff. 
As well as our outstanding performers, we have many other students who achieved well despite particularly challenging personal circumstances. Every single student has something to be proud of."