Update from Dr Ben King – UN Accredited Climate Change Teacher
---
Alongside his role as Acting Head of Geography and his Geography & Business Studies teaching at Churston, Dr King has had a busy Autumn Term in role as Regional Co-ordinator for Climate Change Teachers in Southwest England, including speaking at town council meetings and those of local community groups. As one of the first eighty eduCCate Global Climate Change Teachers – accredited by UN CC:Learn via eduCCate Global – Dr King now feels much better prepared to deliver Climate Change education at Churston and beyond. In fact, over 329,000 schools across the World already have a teacher enrolled on the eduCCateGlobal Climate Change Teacher Academy; not bad considering that their target just six months ago was to get eighty in the whole of the United Kingdom!
The Italian government recently announced that there will be a Lead Teacher for Climate Change in every school by the end of 2020 and many other countries are set to follow their example. You might remember that the BBC Spotlight News team filmed one of Dr King's GCSE groups back in July 2019 after gaining his accreditation.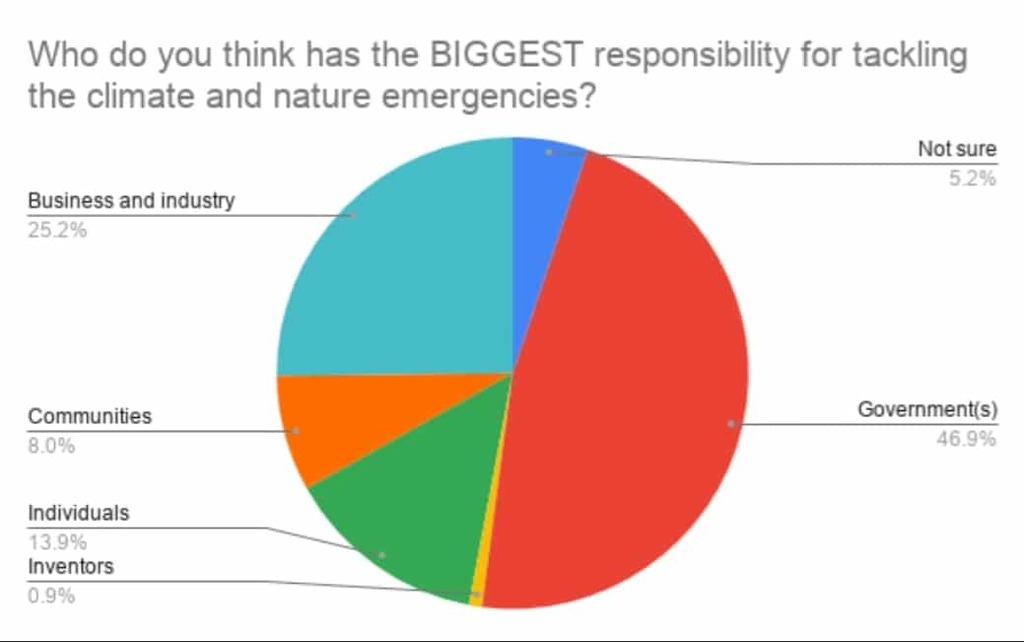 Dr King sent out an internal survey on Climate Change to all students at Churston and he subsequently shared the outcomes on his Twitter Feed.  It was good to see that, on balance, our students remain positive and hopeful, despite recognising the clear Climate and Ecological Emergency.  Soon after publishing the key findings, he was approached by a group of fellow UK geographers (including Professor Iain Stewart at Plymouth University) to assist with a National UK survey of Young People's thoughts on the Climate Emergency and the Ecological Crisis.  Calling themselves 'Geographers For Life', they launched a Nationwide Flash Poll.  The results of the Nationwide Poll were recently published in this Press Release by Plymouth University: and the story has featured in the Western Morning News and other national media.  Another member of Geographers For Life, Dr Caroline Clason, has written this interesting blogpost about the survey findings: 
Commenting on the Nationwide Flash Poll, Dr King said: "Our children are right to identify that Governments and Big Businesses hold significant power for top-down action on Climate Change, but bottom-up action at the scale of individual schools worldwide has clear potential for helping people to wake-up to the Global Climate Crisis".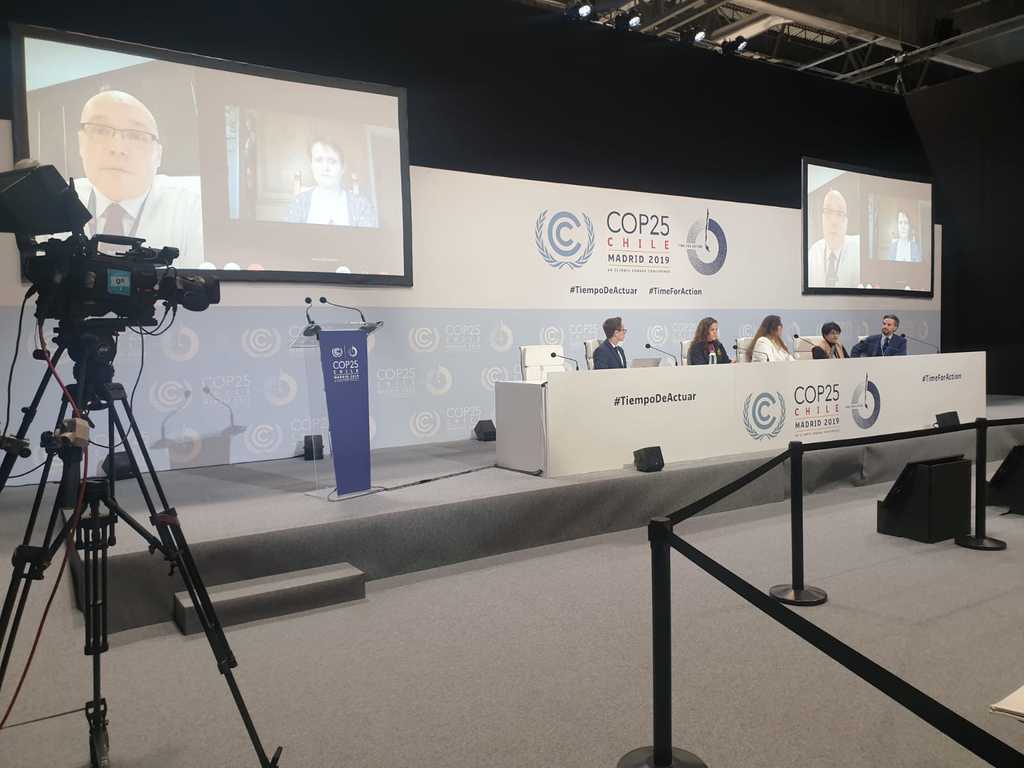 At the start of December, Dr King contributed (via Skype) to an eduCCateGlobal Climate Change Press Conference at COP25 in Madrid, invited by UNITAR, which subsequently featured on Spanish TV. 
He also gave a Keynote Lecture at the UK Youth Parliament Devon as part of the County Council's consultation for their Devon Carbon Plan.  His slideshow is now being used in school assemblies across Devon
Staff and students are welcome to drop-in to our Climate Change Focus Group in C3 – upstairs in the Cube – on Thursdays of Week 1. In fact, all members of our wider school community are welcome to attend; interested parents should email ben.king@churston.torbay.sch.uk in advance to arrange their involvement.
Please also see "No one is too small to make a difference" and "Meet Devon's First Climate Change Teacher" for related information previously shared here on the school website.